Water is the source of all life, but unfortunately, in the United States, clean water isn't as easily accessible as you might think. In fact, if you're drinking water from a tap, chances are you're being exposed to hazardous toxins. The recent environmental catastrophe in East Palestine, Ohio has drawn tremendous – and much-needed – attention to this problem.
The Ohio train derailment, which involved the spillage of untold numbers of gallons of toxic chemicals, followed by a massive explosion of the same chemicals after officials decided to conduct a controlled burn of the chemicals that were still housed within many of the train cars, has Ohioans concerned about the contamination of their water supply. The concern is justified, as the chemicals involved in the incident were identified in the Ohio River, which supplies water to millions of Americans throughout several states. As such, residents of the Buckeye State aren't the only ones who are concerned, as the contaminated water could impact residents who live nowhere near Ground Zero. In fact, states that are located hundreds of miles from the disaster zone are assessing their water quality in order to ensure it remains safe for consumption, and West Virginia American Water has increased its water treatment to prevent possible contamination.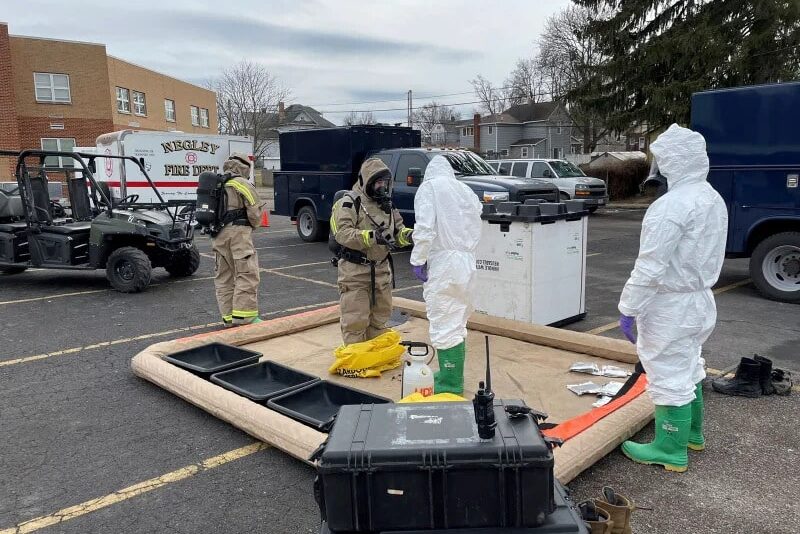 The State of Ohio's Water
Sadly, the recent train derailment isn't the first time that Ohio's tap water has been in the headlines. In fact, it's been problematic for quite some time. A 2019 article claimed that the Ohio River was one of the most polluted rivers in the United States. According to marine microbiologist John Stolz, when river water is contaminated upstream, downstream locations are also affected. In other words, because the Ohio River supplies a lot of the drinking water for both Ohioans and residents of several nearby states, it's likely the tap water is contaminated.
While the United States supposedly has the cleanest drinking water in the world, it definitely isn't pure. Unfortunately, tap water throughout the country, is contaminated with a variety of toxins. The sources of these toxins include:
·         Water runoff from agriculture, animal feed, and land use operations
·         Chemicals from pipes leaching into the water
·         Faulty water waste treatment plants
·         The use of toxic chemicals for treatment and disinfection purposes
·         Improper disposal of pollutants
·         Rapid increase of hazardous chemicals throughout the entire environment
The specific toxins that contaminate tap water vary and depend on several factors, such as the quality of the pipes, as well as the proximity to things like industrial plants, operations that participate in agricultural practices, and urban areas. If you live in Ohio or anywhere else in the country, there's a chance your tap water is contaminated. 
Whether your tap water is sourced from a city or a well, it could be harboring a multitude of toxins. Some of the most common chemicals in tap water throughout the United States include:
·         Heavy metals. Heavy metals are some of the most common contaminants found in America's tap water. Metals like aluminum, arsenic, cadmium, and even lead and mercury have been detected in tap water throughout the country.
·         Hazardous chemicals. Modern society depends on various types of chemicals for various reasons and unfortunately, those chemicals can and do make their way into the water supply. Some of the toxic chemicals that have been detected in tap water include benzene, BPAs, microplastics, and phthalates.
·         Pesticides and fertilizers. Due to the industrialization of agriculture, the use of pesticides and fertilizers has become commonplace, and they, too, make their way into the water supply. Examples of agriculture toxins found in tap water include glyphosate, atrazine, and dibromochloropropane.
No matter where you live, your tap water can be a serious concern. The most effective way to resolve the problem and ensure it's safe to use is by having a professional perform in-home water testing to assess the quality of your water, and investing in a whole-house water filtration system.
If you reside on Long Island and you're concerned about your tap water, a whole house water filtration system from pHountain Water can restore your peace of mind. To schedule an appointment for free in-home water testing, give us a call today!